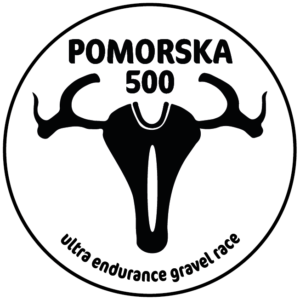 Defy all the rivers, above and beyond, against all odds. 530km. 0 rivers to cross. Pomeranian watershed.
Every contestant will be provided with a gps tracker recording their course, allowing to follow their progress live.
Epic adventure requires epic effort – only you, your bike and the route. You have to earn  the title of Pomorska500 finisher.
There will be only one winner, but no one will lose. You have 72 hours for an unforgettable competition.
People have travelled along the rivers for ages... but that you already know. What if we decided to not cross any rivers? To bike against them, defy them. Is it possible? For a year we've ventured the desolated wildlands of Polish Pomerania and Western Pomerania. Equipped with hydrological maps we've looked for routes, paths and tracts that define the Pomeranian watershed. 530km without crossing any rivers.
From the Szczecin Lagoon do the Bay of Gdańsk, no bridges, but close to the nature that will take your breath away. You are hereby invited to yet another biking adventure. We'll conquer all the hills on the way, detour around all river sources, watch out for tanks on military grounds in Drawsko and gaze on the panoramas of unimaginable beauty.